Our 2020 200 Hour Yoga Teacher Training course is now open! It has timed perfectly with our final intensive week of the 2019 Teacher Training that started this weekend. By this Saturday, our next year of students will be qualified yoga teachers, and again what a journey it has been!
I try to avoid cliches where possible, but I'm sure this particular blog will be filled with them, because as I've mentioned before I truly feel that yoga, and teacher training particularly, saved my life.
If you've read any other my other blogs, you may be familiar with my previous career in advertising, where I got totally burnt out and then my Dad passed away so I hit rock bottom, and having tried everything else, yoga was my last resort. I had done bits of yoga, but I certainly wasn't what I would have described as a 'yoga person' and never in a million years did I ever think it would be something I would teach, never mind become my whole career.
Having felt so much better after my first class, I felt an eagerness to tell as many people as possible that yoga can help, and with no idea what I wanted to do with my life, I applied for my 200 Hours teacher training, whilst on my 30 day trial at The House of Yoga in Putney… Thankfully, they accepted my application (possibly due to the sheer desperation in my words) and that meant that I was committed… and with no idea what a 'downward facing dog' should actually look or feel like, I had a lot to learn, fast. I definitely didn't feel 'ready'.
But it's called an intensive training for a reason right? My goodness it lived up to it's title. It was one of the most intense experiences of my life (Tony Robbins UPW is also up there!). I was still in bereavement, physically exhausted, emotionally vulnerable and totally lost, still working full time in advertising and somehow in a few weeks I had to learn about the whole of yoga and find the strength to stand up and practice teaching it. It felt impossible, but I figured I couldn't have felt any worse than I already did, so I decided I had nothing to lose.
What I didn't realise then, which I now know, was how much that training would heal me, not deplete me. So much of what I had done before was for other people, and this was for ME. And that meant, even at the toughest points, when I was digging deep into my self inquiry whilst already feeling so vulnerable, I had a knowing that it was what I needed, and that ultimately, I would feel better for it. I can't promise this will be the case for everyone who does their teacher training, and I know we should avoid great claims, but speaking for me personally, that process healed me in someway, and I'm not sure where I would be without it.
I am often asked how teacher training works and what is different about my teacher training courses. So I have written this blog to share my personal opinion on teacher trainings, which as one of the parts of my business I am MOST passionate about, it is inevitably bias but also absolutely honest.
How does teacher training help 'transform' individuals?
I have been so fascinated with that particular 'how', both to understand myself better and to ensure that I provide the best course I possible can for my students. Straight after qualifying as a yoga teacher, I started a course to get qualified as a psychotherapist, which absolutely contributed to my healing but also helped to explain how and why teacher training can be such a 'transformative' process.
Firstly, I'm not blowing my own trumpet as there are many other wonderful course leaders out there, but it really does depend on the group leader's ethos and belief system – here's why. The group leader will set the tone for the group, and the group needs to feel safe. In the right group, with the right leader, a group can fulfil Carl Rogers 'core conditions' for self-actualisation. Rogers believes that with the right conditions, we 'flourish', essentially moving from an external locus of evaluation to an internal locus of evaluation – i.e we no longer need approval or validation from others as we come to validate ourselves. This shift creates a noticeable change in self-confidence, self-belief, general way of being, and so often, life path. The core conditions required are 'unconditional positive regard', 'congruence' and 'empathy', and in the right group with a facilitator who ensures that these conditions are present, that self-actualisation process is possible. Ultimately the group must feel safe, and there are ways to make that happen, including a thorough group contract, constant care and educated management. I strongly believe that taking on the role as a course leader means that you have to have done 'the work' on yourself, and figure out how to step out of your own way, in order to be able to support others through that journey.
The course must include a lot of practice teaching – I find that so many yoga teacher trainings these days could be more fairly sign posted 'yoga studies'. I have had so many students from other trainings come to class, telling me they have done their 200 hour teacher training but don't teach as they 'don't feel confident enough yet'. I'm very aware and have experienced individuals who hold back in trainings, maybe the timing wasn't right for them, or their work is deeper than what a yoga training can access, so they hold onto old ways of being (perfectionism, self doubt etc) which means they can't step out of their own way, and get messy and get teaching. And some people don't do teacher training to teach, they just want to deepen their own practice, and that's all good too! But surely if you have paid for a course which qualifies you to teach yoga, whether you choose to or not, you should come out of it feeling as though you could if you wanted to.
The course must include self enquiry – yoga is more than a stretch class. If you want to inspire people to find their true self through the practice of yoga, to try poses and fall and that be okay, to rest when they need to, to realise they are stronger than they think, again, to self actualise, you have to have done the work yourself. Otherwise, in my personal opinion, you might come out of a yoga course as a great asana teacher, but not yoga teacher. Yoga is not just about learning all the muscles and key movements in anatomy, but about your way of being.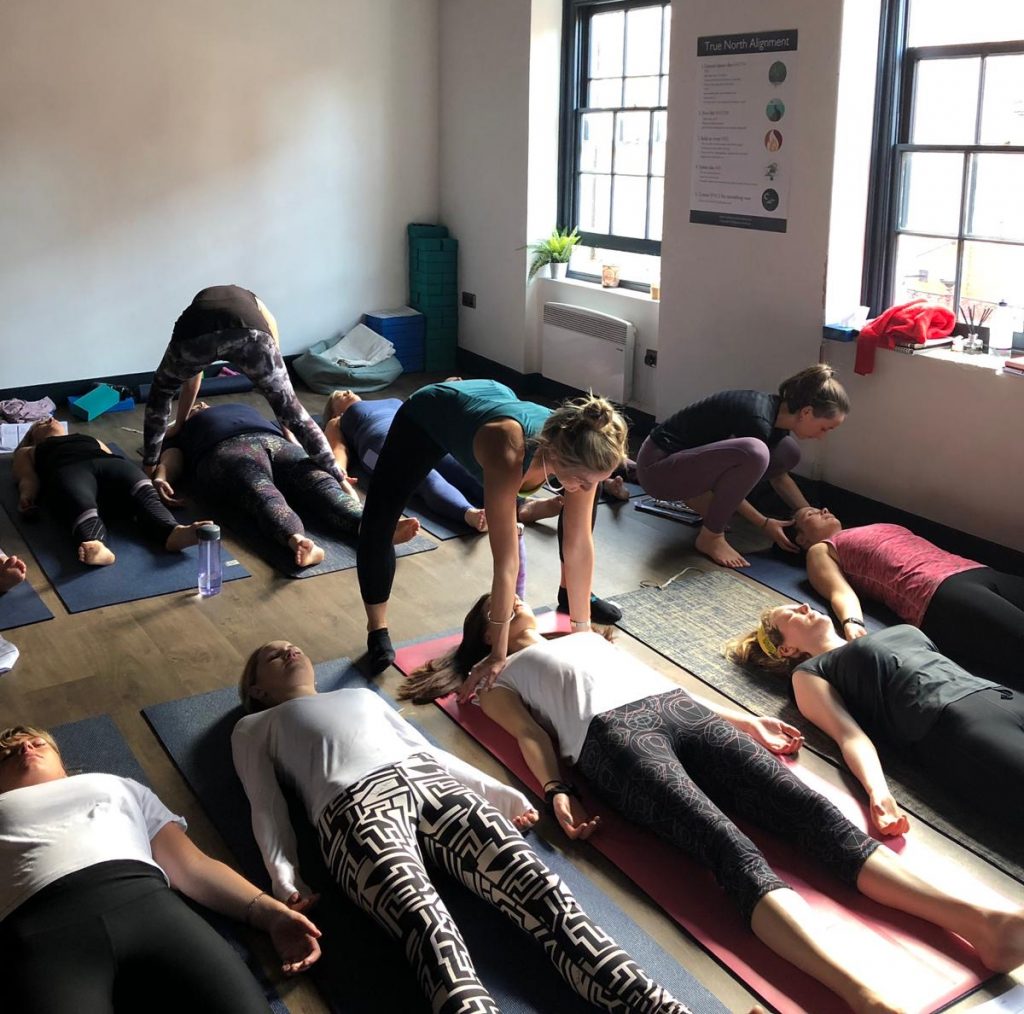 The course must include enough yoga practice itself – it's impossible to teach from the heart if you don't know what worked for you in a pose or how it felt to be assisted, so that you can assist well, and teach students what worked for you in the pose.
The course must be certified! – The course is 200 hours long, and should have a qualified leader with qualified assistants, which means inevitably, the course will be expensive. If you're going to spend that money on a yoga course, make sure it's certified. This means the course should be registered with an approved governing body, which include Yoga Alliance UK, Yoga Alliance Global, The British Wheel of Yoga, and Independent Yoga Network. I personally only accept teachers in my studio (mainly from our own teacher training for obvious reasons) and if not, those who are Yoga Alliance certified. That is purely based on my own experience as a yoga student, what I would want from my teacher, and from what I want in my studio classes and community. I also compared and contrasted the various governing bodies requirements before embarking on creating my own yoga school, so I know the stringent course application and approval process which I had to go through to ensure my course is safe and effective. As a RYS (registered yoga school) I am incredibly impressed with how YA (Yoga Alliance) are constantly adapting and upgrading their requirements to ensure yoga schools stay of the highest quality.
In order for the course to be certified it must meet the governing bodies' requirements. For Yoga Alliance, you must have at least 180 contact hours with the course leader. I see many courses these days, who are slowly cutting down their contact hours, which from a business perspective makes sense – less input same output – but for the student, that's not fair. It's easy to see the course contact hours, by adding up the start and finish times, by the days, breaks are not included in course contact time, and nor are absences. In my experience to stay alert you need breaks and there will inevitably be a day or so that students will have to miss, so I feel that the course duration must allow for that, in order for all students to meet the required contact hours.
The course must have assistants – it's so important to get a rounded view of yoga and a wealth of different experiences, it's so good and healthy to hear another voice, and see another angle. Also practically, if someone leaves the room for illness or emotional space, assistants must be able to pop in and out when required whilst the main training continues. I always plan for having 3 people on site, lead trainer, assistant 1 and assistant 2.
Your course must take place in a part of the world that is best suited to you learning. I hear so many people going to thailand for a holiday, and just coupling in a yoga teacher training, because 'well, why not!'. Maybe I take teacher training too seriously, but if you're going to call yourself a teacher of something, I feel as though you need to take that role seriously. And plenty of my friends have jested about missing contact hours because they couldn't tear themselves away from the Potatoe Head pool party in Bali, or because of Delhi belly in India.
It is also essential that you understand the language – in order to fully understand the meaning of every word in your training, the intricacies of meaning to you and to others, you need to be able to understand the language in detail, and then the feeling behind the word, without a language barrier. I totally understand the value of experience and I would implore everyone to get out there and see the world, top up your CE (continued education) everywhere you can, but your 200 hour qualification is your bread and butter – if you don't get your foundation right, you're on rocky ground from the get go. I also understand that some people want to 'get away' to do their training, and that will work for some people. For me personally, I wanted my teaching to be based in reality. Not to go away for a few weeks and then come back and it all feels like a bit of a dream but now I'll go back to my day job and 'real life'. A bit like when you buy that extravagant outfit on holiday and then come home and realise you would never wear it. If you root your teaching in reality it will become part of your life. Also, by the nature of the course, if you are going abroad it tends to be 21 days to make up the hours, which means in 3 weeks you will go from being a student to being a teacher.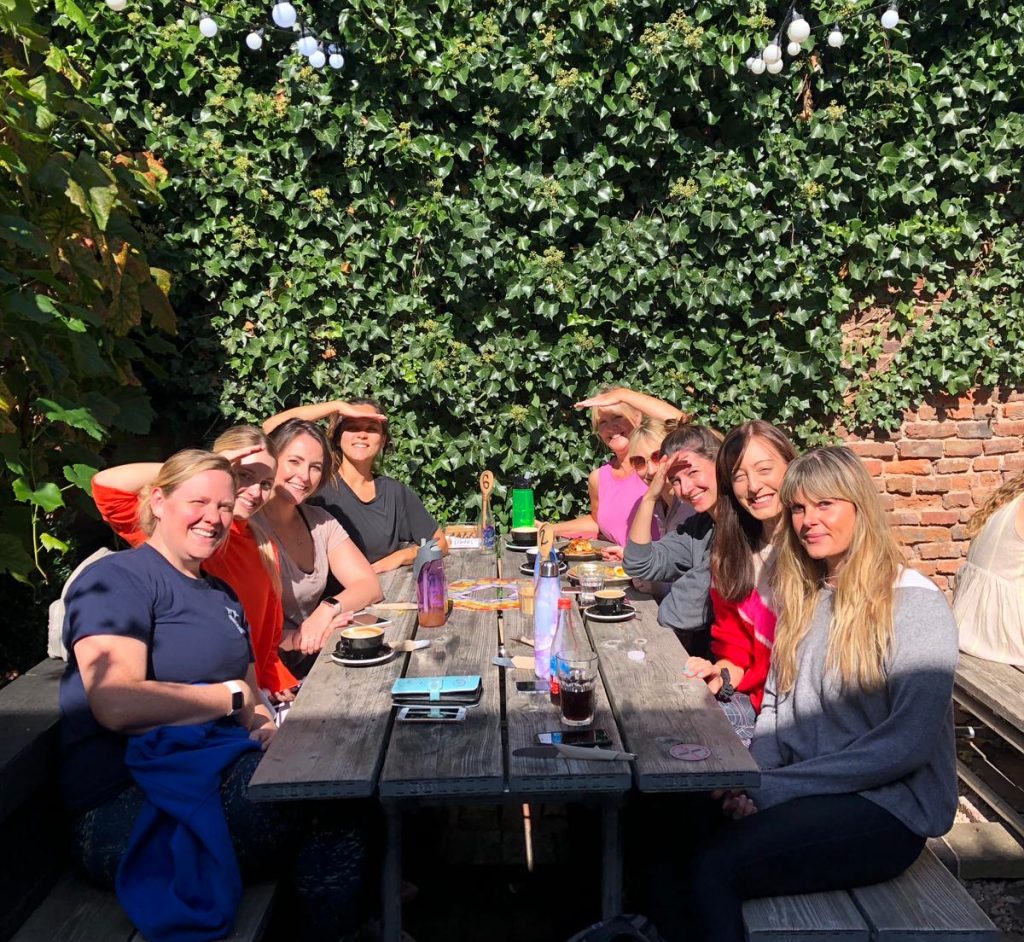 For me, by the time you are qualified, you need to have had practice teaching different groups of people, different ages, injuries, experiences for a couple of months. Rather than your one teacher training group for a couple of weeks. The beauty of training at home is that you will also have your friends and family around you, great for support which you are likely to need at times, and amazing to deepen relationships with those closest to you through practicing your teaching. And importantly, you can stay connected to your 'tribe', you can stay close to the people who you will share such vulnerable and transformative moments with.
There will be plenty of pro's and con's about every teacher training course, and hopefully every course leader is so passionate about their course that they will have equally compelling points for another style of course, but as I often get asked the difference between teacher trainings, and I often find myself chatting through the above, I thought I would share this for anyone out there who isn't sure, and is interested in one point of view.
We are holding a Free Introduction to our Soul Sanctuary Teacher Training session at Spetchley Park Gardens on Sunday 15th December, 2-4pm, which will offer the chance for us to meet, and chat through any questions or queries you may have! We will be chatting through the syllabus, combined with a 45 minute fun flow class, so do wear something comfy and perhaps bring a pen and paper incase you want to make any notes.
Feel free to get in touch with any questions, I'm sure you can see, I'm happy to chat! 😀
Love, Laura x
Email: teachertraining@soulsanctuarystudios.com
Find out more: https://soulsanctuarystudios.com/redesign/teacher-training/
Posted in Yoga