Soul Sanctuary helped educate about wellness in the workplace to TSG UK employees across the country as part of their SAFEtember 2019 roadshow.
WELLNESS IN THE WORKPLACE
Soul Sanctuary were invited to speak during TSG's Health and Safety month and hosted health and wellbeing workshops to more than 230 attendees across six venues, as company founder Laura Butcher and Broga instructor Adam Clayton offered insight into the importance of physical and mental health before showcasing a range of yoga poses to help combat stress and improve fitness.
Laura Butcher, Managing Director of Soul Sanctuary, said: 'It's our mission to make yoga and health and wellness coaching accessible to everyone. At Soul Sanctuary we visit a lot of corporates and schools and we're really grateful to TSG, who asked us to come and talk on a roadshow to drive awareness around health and wellbeing. We have been talking about yoga but also psychology and wellbeing to all of their employees. The impact of yoga on our physical and mental wellbeing is huge, so we're delighted to share our message and help people live healthier, happier lives.'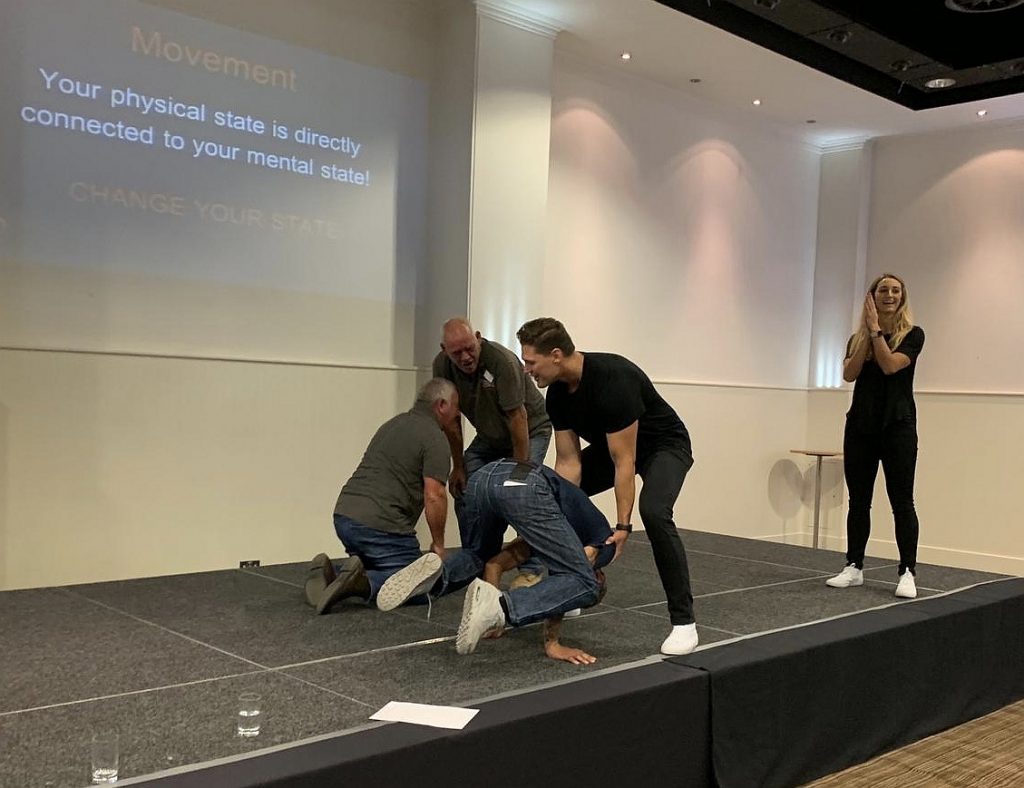 Wellness in the workplace is an important issue, as research has shown that 48% of employees leave their jobs due to stress and burn-out. That's why Soul Sanctuary's Yoga Outreach Programme is designed to provide corporations with the tools to combat stress in the workplace and improve mental wellbeing through yoga and mindfulness exercises. Soul Sanctuary works with corporations across the country to help build happy, productive workforces.
Dave Hill, HSSE Manager at TSG, comments: 'We were delighted to have Soul Sanctuary join us for SAFEtember 2019, as their insight and experience helped everyone learn simple but effective techniques to combat stress and improve fitness. We understand the importance of a happy, healthy workforce and Soul Sanctuary's input in helping us achieve that cannot be underestimated.'
TSG is an international group with headquarters in 30 Countries and employs more than 3,500 people. TSG is well known for its services within the retail fuelling sector, and now provides the services and expertise to cover commercial fuelling, and much more.
If you'd like learn more about our Yoga Outreach Programme and help increase productivity and positivity within your workforce, please email outreach@soulsanctuarystudios.com.
Posted in Uncategorized, Yoga at work